Domotec MS-4609
$ 13.37
LE

:

210.00EGP

EUR

:

€ 11.27
Loqtaa, store provides you with a wonderful and suitable shaving machine to take with you wherever you go.
This versatile machine comes with powerful rechargeable batteries and a charging stand.
It also features daily use shaving attachments to give you a fun and exciting experience.
Report Abuse
Loqta Store provides you with a professional hair trimmer to shave hair and beards in the fastest time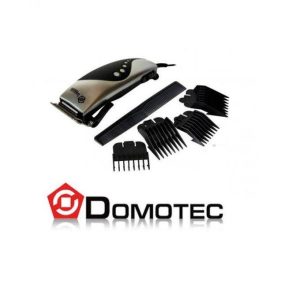 Without effort in barbershops
Powerful motor that lasts for a long time
And a set of combs for a closer shave
Angled steel blades give you a close shave
Shave at length of 2 mm without using a comb
Easy to use and clean
Vendor Information
Store Name:

4smart

Vendor:

mohamed Goda
Address:

No ratings found yet!

$ 13.37
LE

:

210.00EGP

EUR

:

€ 11.27