Cisco SF110-16 Switch 16 Port 10/100 Rackmount Switch :
Give your office network a boost in speed and performance with the Cisco SF110-16 Switch 16 Port 10/100 Device that takes almost no time to set up. You can easily create a highly reliable network to connect computers, printers, copiers and other office equipment.
If your business is like most small businesses, you don't have the IT staff to set up your network for you now you can have a high-performance business-class office network that just works, once you get it out of the box, with the Cisco SF110-16 Switch 16 Port 10/100 users can or Workgroups, laboratories, divisions, or offices now growing deliver large amounts of multimedia, photos, and video information over the network at almost any time.
Cisco Unmanaged Switches provide essential network connectivity and small business reliability that is easy on a budget and without all the complications These switches provide all the features, scalability, and investment protection you expect from Cisco, with no install software and nothing to configure. Simply plug it in, plug in your computers and other work equipment and get to work.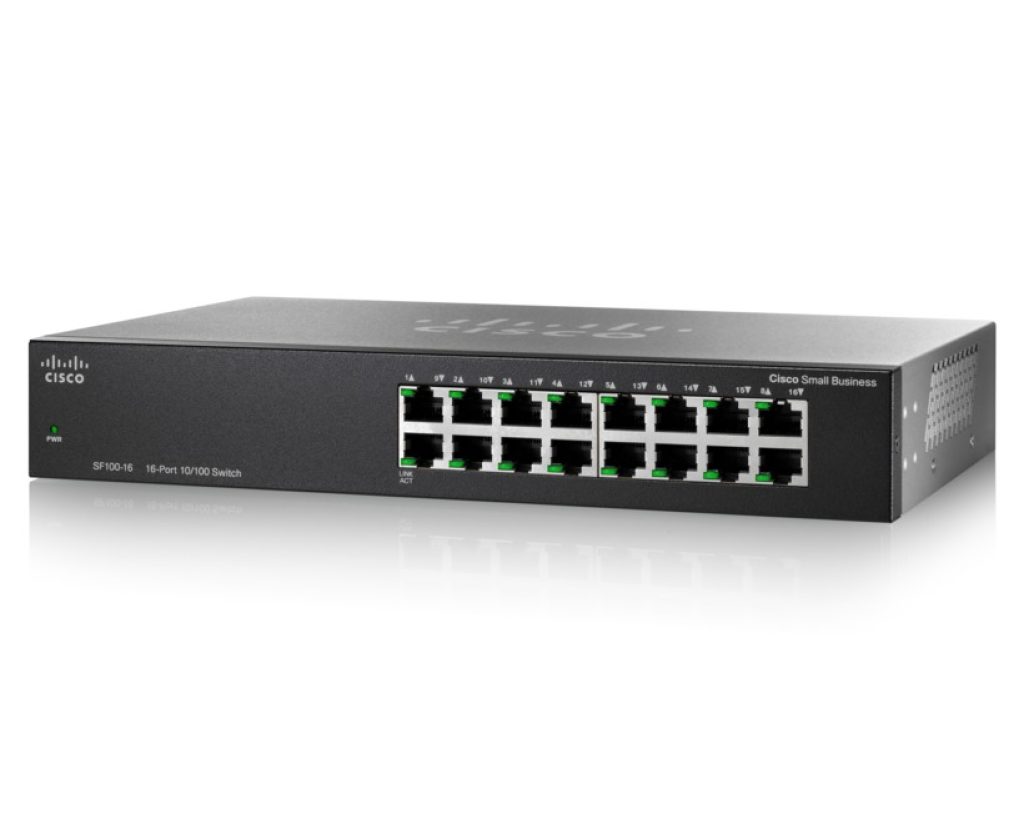 Unmanaged switches, part of a network solution, are a collection of unmanaged switches that provide fast Ethernet and wired-speed Gigabit Ethernet connectivity to connect to your small business office.
Available on desktop and rack models, these switches are designed to fit any office space with basic network needs and to improve energy efficiency they use less power and provide the robust and reliable connectivity your business demands, as well as support advanced features such as Quality of Service (QoS), loop detection and cable diagnostics.
All in a switch that you can set yourself up in minutes. Cisco 110 Series Switches, a business-friendly and affordable network solution, provide the proven reliability and investment protection of Cisco networking solutions for your small business.
Affordable 10/100 / -Mbps speeds even for the most bandwidth-hungry applications from 5 to 24 ports desktop or rack-mountable
Power over Ethernet models to provide power to IP phones, access points, and other devices
Works as soon as you take the device out of the box: Plug and Play without setup.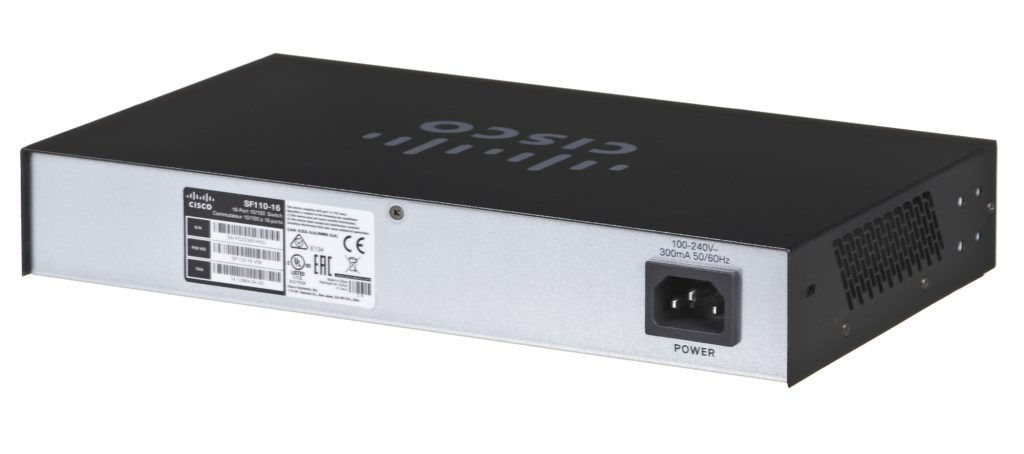 Cisco SF110-16 Switch 16 Port 10/100 Rackmount Switch
$ 60.47
LE

:

950.00EGP

EUR

:

€ 50.98